2022 Summer Engineering Internship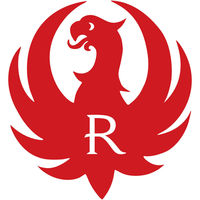 Sturm, Ruger & Co., Inc.
Posted 1 month ago
2022 Summer Engineering Internship
Mayodan, North Carolina
Engineering
Full-Time
Job Description:
2022 Sturm, Ruger & Co., Inc. 
Summer Engineering Internship
Intern Positions Available In Newport, N.H., Mayodan, N.C., Prescott, A.Z., and Earth City, M.O.

Exposure to:
Daily Kaizen Participation                                                        Modeling, Drawings, GD&T
Kaizen Events                                                                            Fixture and Gage Design
Practical Application                                                                Gage R&Rs
Reverse Engineering                                                                 Process Design and Improvements                
Tasks:
Daily tasks are dependent on Company needs. May have to work with other employees on the manufacturing floor to achieve goals, and view processes.  Interns are responsible for either a manufacturing or process improvement to be determined by a Senior Engineer or Management. Interns will present their improvement in a group setting to all engineers and management at the end of their internship.
Skills:
Optimal candidate will possess the following skills; SolidWorks CAD, technical writing and documentation skills as well as the ability to communicate effectively with associates at all levels  in both verbal and written form.  Must demonstrate initiative, be highly organized, and possess an ability to work independently throughout the internship period to meet goals and objectives.  Active engagement in the manufacturing process with a hands on approach.
Requirements:
You must have CAD, technical documentation and communication skills. Must be working towards an engineering degree, or recently graduated with an engineering degree.
Preferred attributes:
Currently has a 3.0 GPA or better
Able to work a minimum of 40 hours per week, with flexibility to work overtime and shift schedules to support project needs.
Please include your graduation date
Has SolidWorks Experience
Machine Process Experience
Manufacturing Experience
Schedule:  Internship will start approximately May 2022 and end approximately August 2022, based on Company needs and back to school schedule of the student.