Design Engineer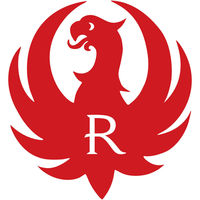 Sturm, Ruger & Co., Inc.
Posted 9 months ago
Design Engineer
Prescott, AZ
Engineering
Full-Time
We are in search of a Product Design Engineer with 5+ years' experience in mechanical design to work in our Prescott, AZ location.  As an instrumental member of our Manufacturing Team, the Product Design Engineer is expected to work collaboratively with leadership, operations, employees, and other functional areas, to promote a productive and amicable work environment.  This position provides design efforts from inception through production for both new product development and existing products.  The right candidate must be ambitious and self-reliant with a problem solving focus, and be able to function autonomously with a "cradle to grave process ownership" focus.  The individual must also be able to adhere to the Company's core values of Integrity, Respect, Innovation and Teamwork.


Tasks: 
Use CAD (SolidWorks) to create and/or modify designs with Lean Manufacturing Principles, Design for manufacturability and customer satisfaction in mind.
Utilize design analysis methods such as failure mode and effects analysis (FMEA), design for manufacturability and assembly (DFMA), stress analysis (both FEA & hand calculations), kinematic & dynamic analysis of mechanisms, fatigue analysis, etc.
Develop predictive mathematical models for simulating various aspects of mechanism motion.
Select proper materials for use in new product designs or to improve existing designs.
Prepare complete technical data packages that clearly state design intent utilizing GD&T and proper drafting techniques per ANSI/ASME Y14.5M.
Conduct tolerance analysis studies to assure parts fit and function properly.
Lead and participate in design and process reviews as required.
Work with production personnel to dissect and solve design issues as well as implement cost reduction ideas with regard to company products.
Prepare technical documents such as test procedures, technical reports, component manuals, etc.
Present product proposals to marketing, sales and management as required.
Interact with vendors concerning parts they supply or propose to supply to the company.
Coordinate internally with marketing, sales, purchasing, quality control, production and etc. as required.
Use metrology equipment to inspect parts and assure design intent is met.
Conduct/oversee product testing.
Identify and apply emerging technologies to new and existing products.
Use PDM system for new product design and design changes.
Requirements:  To perform this job successfully, an individual must be of high integrity and maintain confidentiality at all times.  Other requirements and considerations include:
B.S. in Mechanical Engineering or equivalent
Five or more years of experience in mechanical design, preferably with emphasis on mechanism, cam, and linkage synthesis & analysis
Proficient in CAD modeling, preferably using Solidworks
Proficient in GD&T & creation of detail/assembly product drawings
Deep analytical thinking at the engineering theory level
Excellent Problem Solving/Analysis skills
Good Presentation Skills
Good Project Management Skills, able to drive assignments to completion
Ability to collaborate with others and communicate clearly and efficiently
Self-motivated, multitasking and able to manage multiple tasks simultaneously
Commitment to continuous improvement
Good judgement/decision making skills
Desirable skills (but not required):
Firearms design experience
Firearms manufacturing experience
Lean manufacturing and Lean product development experience
Solid understanding of steel metallurgy & processing
Solid understanding of various typical firearm manufacturing processes such as machining, polymer injection molding, MIM, stamping, investment casting, etc.
Spring design experience
High-speed video analysis
Additional Requirements:
Must be able to successfully pass a drug and background screen. 
Salary: D.O.E-Please include your salary requirements with your resume.
Additional benefits to becoming a member of our team:
Competitive compensation package including competitive salary, profit share and bonus (bonus and profit share based on company performance)
Heath benefits including medical, dental, and vision
Life and Retirement benefits including 401k match, discretionary supplemental 401k contribution, basic and supplemental life options, as well as short- and long-term disability plans
Paid Time Off (PTO)
Relocation Assistance is available for the right candidate that is willing to relocate.
Casual work environment