Manufacturing Engineer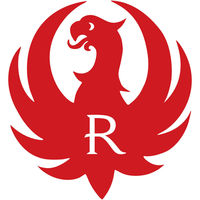 Sturm, Ruger & Co., Inc.
Posted 9 months ago
Manufacturing Engineer
Newport, NH
Engineering
Full-Time
We are in search of Manufacturing Engineers with 2-10+ years' practical manufacturing engineering experience to work in our Newport, NH facility. As instrumental members of our Manufacturing Team, the Manufacturing Engineers are expected to work collaboratively with leadership, operations, employees, and other functional areas, to promote a productive and amicable work environment. Manufacturing Engineers will be hands on and will spend the majority of their time on the factory floor and must have significant metal cutting and machining experience. Engineers will be responsible for developing, maintaining and improving manufacturing and assembly processes, equipment, tooling and flow of operations. Our company's manufacturing philosophy is integrated CNC single piece flow value streams, having an emphasis on Lean Manufacturing as well as continuous improvement. Work is performed in a machining and assembly plant environment, where a considerable amount of creativity and initiative is exercised as well as a high level of independent judgment.  All Manufacturing Engineers must also be able to adhere to the Company's core values of Integrity, Respect, Innovation and Teamwork.  The best qualified Engineers will be ambitious and self-reliant with a problem solving focus, and be able to function autonomously with a "cradle to grave process ownership" focus. Anyone with a significant amount of experience would take on a mentoring role, with the ideal candidate having to possess a higher level of knowledge and experience, and must be able to mentor both efficiently and effectively less experienced engineers to meet the current business needs.
Tasks:
Troubleshoot, solve problems and make manufacturing process improvements using Lean Manufacturing concepts
Excel working both independently and well within a team environment
Participate in update meetings with line managers and operators to communicate latest information and to stay current on issues
Set-up CNC Machines and understand cutting tool theory
Specify cutting tools and equipment needed to perform manufacturing and assembly operations
Program CNC machines using CAM to manufacture components
Design tools and fixtures for the production process
Generate technical drawings, utilizing CAD, and then assign the drawings to R&D, the tool room or outside machine shop for manufacturing
Evaluate new processes, equipment suppliers and technology to facilitate continuous improvement of overall efficiency and quality
Generate purchase orders on necessary parts or equipment needed
Participate in Product Development Cycle by participating on project teams as required
Collaborate with design engineers to evaluate the manufacturability and assembly of the design of a product and recommend changes aimed at DFMA
Improve manufacturing efficiency by analyzing and planning work flow, space requirements and equipment layout.
Analyze the economics of solutions to determine the financial feasibility of a product or design
Prove out the manufactured solution to ensure the resolution is sound
Serve as project manager on manufacturing projects as requested
Train personnel on specific process improvements
Other duties as assigned
Responsibilities:
Manufacturing and assembly process definition • Human factors consideration • Efficient material flow • Product launch • Continuous improvement of equipment, tooling and gaging required in plants for the production of high quality gun component parts • Provide technical direction • Work may involve development and testing of advanced process technology including metal cutting and fixture design
Requirements: To perform this job successfully, an individual must be of integrity and maintain confidentiality at all times.  Other requirements and considerations include:
Bachelor's degree in mechanical or manufacturing engineering preferred; CAD/CAM experience; knowledge of setting up and operating CNC equipment; knowledge of trouble shooting manufacturing processes; knowledge of fixture & gage design; knowledge of GD&T; knowledge of capability studies and gauge R&R; communication proficiency, organizational, presentation and problem solving/analysis skills.   
Additional Requirements:
Must be able to successfully pass a drug and background screen. 
Salary: D.O.E-Please include your salary requirements with your resume.
Additional benefits to becoming a member of our team:
Competitive compensation package including competitive salary, profit share and bonus (bonus and profit share based on company performance)
Health benefits including medical, dental, and vision
Life and Retirement benefits including 401k match, discretionary supplemental 401k contribution, basic and supplemental life options, as well as short- and long-term disability plans
Paid Time Off (PTO)
Relocation Assistance is available for the right candidate that is willing to relocate.
Casual work environment