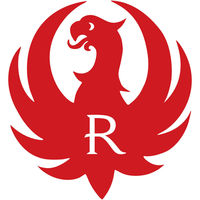 Sturm, Ruger & Co., Inc.
Posted 24 days ago
Manufacturing Engineer
Prescott, Arizona
Engineering
Full-Time
We are in search of Manufacturing Engineers with 5+ years' practical manufacturing engineering experience to work in our Prescott, AZ facility. As instrumental members of our Manufacturing Team, the Manufacturing Engineers are expected to work collaboratively with leadership, operations, employees, and other functional areas, to promote a productive and amicable work environment.  Anyone with a significant amount of experience would take on a mentoring role, with the ideal candidate having to possess a higher level of knowledge and experience, and must be able to mentor both efficiently and effectively less experienced engineers to meet the current business needs. Manufacturing Engineers will be hands on and will spend the majority of their time on the factory floor and must have significant machining experience.  Engineers will be responsible for developing, maintaining and improving manufacturing and assembly processes, equipment and tooling and sequence and flow of operations for the production of components and products or working with other Engineers and personnel to achieve these goals.  The best qualified Engineers will be ambitious and self-reliant with a problem solving focus, and be able to function autonomously with a "cradle to grave process ownership" focus.  Our company's manufacturing philosophy is integrated CNC single piece flow value streams, much like the automotive manufacturing industry. Work is performed in a machining and assembly plant environment, where a considerable amount of creativity and initiative is exercised as well as a high level of independent judgment.  All Manufacturing Engineers must also be able to adhere to the Company's core values of Integrity, Respect, Innovation and Teamwork.

Tasks:
Demonstrated ability to manage multiple and significantly complex projects and assignments using critical/Socratic thinking skills.
Knowledge of quality systems and gauging methods.
Experience with component machining and assembly processes including CNC machining centers, precision grinding processes, managing and controlling extremely tight tolerances, CAD (Solid works), CAM (MasterCAM), Metrology (CMM, in-line gaging, surface plate, air gaging, etc.), and GD&T application.
Ability to educate associates in the classroom and on the shop floor-educator.
Strong technical knowledge and proven abilities in process engineering disciplines.
Driver to implement lean manufacturing principles and changes. Demonstrate excellent levels of analytical ability.
Team player who knows how to lead, follow and sometimes just listen.
Develop manufacturing process designs and coordinate with tooling and equipment sources for construction & validation.
Drive standardization throughout the plant by use of core competency teams, benchmarking, process standards and equipment checklists.
Utilize GD&T to assure fundamental work holding, processing and that gage control will meet design intent.
Hands on technical knowledge of metal forming, machine design and machine fabrication is a plus.
Understanding of CNC programming, G-Code and M-Code, machine tool setup and integration, tooling, macro-programming, fixture and gage design.
Must be able to apply much of the above independently, without guidance on a daily basis.

Responsibilities:
Manufacturing and assembly process definition • Sequence of operations • Human factors consideration • Efficient material flow • Design, construction, integration, plant installation, successful launch and continuous improvement of equipment, tooling and gaging required in plants for the production of high quality gun component parts • Providing technical direction to and oversight of outside vendor sources · Work may involve development and testing of advanced process technology including metal cutting and fixture design
Requirements: 
To perform this job successfully, an individual must be of high integrity and maintain confidentiality at all times.  Other requirements and considerations include:
Bachelor's degree in mechanical or manufacturing engineering or Engineering Technology preferred; 2 – 10+ years practical manufacturing experience; CAD/CAM experience; strong knowledge of setting up and operating CNC equipment; strong knowledge of trouble shooting manufacturing processes; strong knowledge of fixture & gauge design use; knowledge of GD&T; knowledge of capability studies and gauge R&R; strong communication proficiency, organizational, presentation and problem solving/analysis skills.   

Additional Requirements:
Must be able to successfully pass a drug and background screen. 

Salary: D.O.E-Please include your salary requirements with your resume.
Benefits to becoming a member of our team:
Competitive compensation package including competitive salary, profit share and bonus (bonus and profit share based on company performance)
Heath benefits including medical, dental, and vision
Life and Retirement benefits including 401k match, discretionary supplemental 401k contribution, basic and supplemental life options, as well as short- and long-term disability plans
Paid Time Off (PTO)
Paid Holidays
Relocation Assistance, to qualifying candidates
Casual work environment

Applications will be reviewed as received.  If we have further interest, we will reach out to you directly.  Thank you, for your interest in Ruger Firearms.