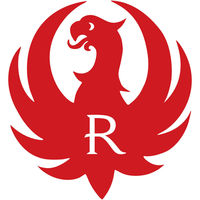 Sturm, Ruger & Co., Inc.
Posted 9 days ago
Process Engineer
Earth City, Missouri
Engineering
Full-Time
We are in search of a Process Engineer to work in our Earth City, MO location.  As an instrumental member of our Manufacturing Team, a Process Engineer is expected to work collaboratively with leadership, operations and other functional areas, and employees as well as independently to promote a productive and amicable work environment, while still efficiently meeting the business needs. The Process Engineer will be hands on and will be responsible for supporting the development and management of injection molding processes to ensure product quality and production reliability.
The right candidate must be ambitious and self-reliant with a problem solving focus.  The individual must also be able to adhere to the Company's core values of Integrity, Respect, Innovation and Teamwork.
Tasks:
Lead continuous improvement of Ruger's injection molding systems utilizing scientific molding fundamentals.
Instruct associates on scientific molding methods and ensure compliance to standards.
Research and recommend new manufacturing opportunities and technologies.
Lead new material introductions to ensure no negative impacts.
Coordinate cross-functional investigations and report out the identified problem, root cause, possible countermeasures and recommended corrective actions.
Provide daily molding process support to production teams.
Assist in the management of mold design standards and best practices.
Provide molding automation support.
Maintain professional and technical knowledge by attending educational workshops, reviewing professional publications, and establishing personal networks.
Participate in safety training as mandated by OSHA standards.    
Maintain safe operations by adhering to safety procedures and regulations.
Other duties as assigned by plant management.

Ideal Candidate Profile:
Strong communication skills
Highly observant and detail oriented
Able to acquire and retain new information
Self-Motivated and capable of working independently
Agent of change; can troubleshoot and make process improvements
Physical Demands
The physical demands described here are representative of those that must be met by an employee to successfully perform the essential functions of this job.
While performing the duties of this job, the employee is regularly required to talk or hear. The employee frequently is required to stand; walk; use hands to finger, handle or feel; and reach with hands and arms. The position involves sitting, walking and lifting up to 40 pounds several times throughout the day.
Job is performed primarily standing
Lifting up to 40 pounds several times throughout the day
Job requires substantial movement/motion with regard to walking, bending, lifting, grasping and applying pressure to an object with the fingers and palms
Verbalizing detailed or important information to others accurately

Preferred Education and Experience: 
Bachelor's degree in engineering discipline
Previous production experience in plastics manufacturing – specifically injection molding
Experience teaching robots in production processes
Lean manufacturing knowledge
Computer skills in PLC Programming, Process Monitoring (eDart), CAD (SolidWorks) and Microsoft Office
Ability to read and interpret engineering drawings
Additional Requirements:
You must be 18+ years of age, able to pass a drug screen and background screen.