Staff Accountant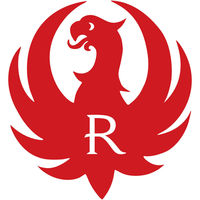 Sturm, Ruger & Co., Inc.
Posted 4 months ago
Staff Accountant
Mayodan, North Carolina
Finance
Full-Time
Join the team that is part of an American Tradition!  Ruger Firearms is one of the nation's leading manufacturers of rugged, reliable firearms for the commercial sporting market.  We are looking for a highly motivated, detailed oriented individual with accounting experience in a corporate/manufacturing environment who would like to join our accounting team.  All of our associates will have the opportunity to receive benefits that include a 401k contribution, quarterly profit sharing*, medical, dental, vision, FSA, life insurance, short term and long term disability coverage.  The right candidate must possess a positive attitude and a strong ability to work with others to further the Company's core values of Integrity, Respect, Innovation and Teamwork.

Job Functions:
Preparing general journal entries and assisting with the month-end closing process for Corporate consolidation
Perform various account analyses and fixed asset reconciliations
Assist with the review and development of standard costs
Analyze Bills of Material for accuracy
Audit and report physical inventory results
Analyze and prepare operating performance summaries for the Management team
Provide supporting documentation for internal and external audit requests to ensure the company is in compliance with internal controls and SEC regulations
Providing accounting support along with taking part in various lean manufacturing kaizen events that occur at the facility throughout the year
Assist accounts payable with processing invoices for payment and resolving issues as they arise
Provide backup support for the payroll function
Perform other duties as assigned by Management
Candidate Profile:
General knowledge and skills in financial and managerial accounting
Proven track record of analyzing data and reports with the ability to provide recommendations for continuous improvement
Must be able to identify and efficiently resolve issues independently or within a team environment
Demonstrate high level of initiative, motivation, integrity and ability to achieve desired results
Must be detail-orientation, thorough and organized
Possess strong written and oral communication skills
Experience with robust accounting software(s) preferred
Oracle and ADP payroll experience is a plus
Proficient in MS Excel, Word and Outlook required
Must have a high level of integrity, accuracy, dependability, and confidentiality
Self-motivated individual with strong communication skills and the ability to meet deadlines and manage multiple tasks
Capable of working independently as well as collaborating in a positive team environment
Salary commensurate with proven experience
Education and Experience:
Bachelor of Science degree in Accounting or Finance, preferred
1 to 5 years of experience in the manufacturing segment is recommended
Local candidates preferred
Additional Requirements: 
Must be able to pass a drug screening and criminal background check.
*Quarterly profit sharing for associates is based on the Company's profits earned for the quarter.  Visit our website at Ruger.com/investor relations to view earnings statements.