IT Helpdesk Technician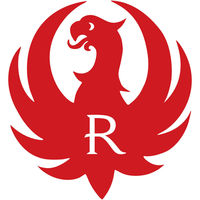 Sturm, Ruger & Co., Inc.
Posted 10 months ago
IT Helpdesk Technician
Prescott, Arizona
IT
Full-Time
ESSENTIAL FUNCTIONS: 
Answer Help Desk telephone, e-mail, and self-service requests Perform effective first-level troubleshooting of hardware, standard software, local applications and efficient response to inquiries. Call ticket entry, monitoring, follow up, resolution, and closure utilizing the Help Desk software.
Communicating with IT team, management, and end users to ensure satisfactory resolution of issues and provide a timely status of any and all issues.
Prioritizes IT Requests based on Impact and Urgency.
Resolution of Level I IT Requests.
High level of Customer Service Satisfaction is mandatory on IT requests.
Contribute to building a knowledge base of problem resolutions, work flows, and procedures, related to operating a customer focused Help Desk
Provide guidance on process improvements with IT support in Newport, Prescott, Earth City and Level I/II Desktop Support.
Assures all activities comply with established company policies. Performs all job duties and responsibilities in a compliant and ethical manner.
Participate in new application roll-out testing and special projects as needed
Testing and documentation of all new operating systems, software, and hardware prior to rollout.
Acts as a resource on department and site projects and meets deadlines.
Communicate network security to executive team, staff, partners, and customers. Follow company standards of group and folder access for all users and service accounts; ensure security requests have proper approval document changes
Promote the security relationships between internal resources and external entities, vendors, and partner organizations
Work closely with IT Department on corporate technology to fully secure information, computer, network, and processing systems
Maintain, and assist in the enforcement of policies, procedures, and associated plans for system security administration and user system access, based on company policies.
Follow all safety and environmental requirements in the performance of duties.
Other accountabilities as assigned.

PHYSICAL REQUIREMENTS: 
Ability to lift up to 50 pounds.
Ability to work in confined spaces and near operating equipment.
Up to 10% travel
Ability to work in moderate to loud noise environments.
Ability to work hours necessary to support production and maintenance activities.
Responsibilities 
Qualifications 
Experience in a Help Desk Analyst role or a similar customer support role involving information technology
Strong interpersonal and phone skills/communication skills
Excellent oral and written communications skills; ability to communicate with a variety of people including management
Knowledge of information security standards
Able to manage projects and follow a standardized project methodology
Knowledge of standard networking concepts
Able to use detailed knowledge of Microsoft systems to effectively troubleshoot user access level issues
Able to work in an enterprise environment and function as a technical contributor among a team of peers and subject matter experts
Able to communicate and work with customers without supervision and minimal guidance
Able to express technical information in a non-technical manner
Excellent analytical and problem-solving skills
Hardware and Desktop Support for PCs with a Windows operating systems or Apple product with OSX environment and higher along with MS Office programs.
Oracle client issues and deployment of packaged software/fixes
Experience providing user support and set up for PC and Laptop Support, Mobile Phones, etc.
Demonstrate solid understanding of an IT Ticketing System
Good organizational skills