LEAN Engineer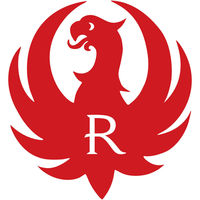 Sturm, Ruger & Co., Inc.
Posted 3 months ago
LEAN Engineer
Prescott, AZ
Manufacturing
Full-Time
We are in search of a LEAN Engineer with 5+ years' practical manufacturing engineering experience to work in our Prescott, AZ location. As an instrumental member of our LEAN Team, the LEAN Engineer is expected to work collaboratively with leadership, operations, associates, and other functional areas, to promote a productive and amicable work environment.  This is a mentoring role, and the ideal candidate and must be able to mentor both efficiently and effectively LEAN practices to less experienced associates.  The LEAN Engineer will be responsible for developing, maintaining and improving LEAN manufacturing and assembly processes, and working with other Engineers and personnel to achieve these goals.  The best qualified candidate will be ambitious and self-reliant with a problem solving focus, and be able to function autonomously with a "cradle to grave process ownership" focus.  Work is performed in a machining and assembly plant environment, where a considerable amount of creativity and initiative is exercised as well as a high level of independent judgment.  All associates must also be able to adhere to the Company's core values of Integrity, Respect, Innovation and Teamwork.
Summary:
The LEAN Engineer is responsible for assisting in the coordination, implementation and training needed to build and support the organization's focus on LEAN Operating principles.
Tasks: 
Facilitate training and assist in the implementation of all aspects of the LEAN Operating System (LOS); including, but not limited to 5S, Job Methods (JM), Job Instruction (JI), work station optimization, work observations, standard work combination sheets, playbooks visual management systems, process  mapping, value stream mapping and Kaizen of Non-Production Departments utilizing of work development breakdown with the goal of building organizational understanding through the following:
Train team leaders on how to set up a line and expectations of a team leader in a LEAN focused environment.
Facilitate training to all Ruger associates as needed on LEAN methodologies.
Provide LEAN training for New Employee Orientation (NEO).
Train on and coordinate Daily Kaizens.
Assist in the administration of Kaizen events including, but not limited to completing required event pre-preparation, maintaining a list of future Kaizen events, coordinating follow-up meetings for every event to ensure work is completed and improvements have provided the expected result and developing and maintaining a system for communicating/posting of events.
Ability to off load work elements to balance work.
Manage a Kaizen Support Team.
Lead cross functional teams.
Conduct cost benefit analysis to determine Return on Investment (ROI) of implemented LEAN initiatives.
Strategically identify future areas of process improvement occasions.
Other duties as assigned.
Qualifications:
To perform this job successfully, an individual must be of high integrity and possess the following;
Manufacturing knowledge.
Communication proficiency, both verbal and written.
General math aptitude to include ability to add, subtract, multiply, and divide in all units of measure, using whole numbers, common fractions, and decimals. 
Ability to interact with all levels of individuals throughout the organization.
Ability to create and facilitate presentations.
Experience utilizing a variety of Microsoft Office, including Word, Excel and Power Point required.
Must demonstrate technical capacity, thoroughness, and good time management skills. 
Presentation and problem solving/analysis skills.
Capable of working independently with little supervision.
Ability to work flexible schedule.
Desired Skills and Experience: (Willing to train the right candidate)
Organizational knowledge.
Knowledge of LEAN Methodology and practices.
Leadership experience, preferred but not required.