Service Technician I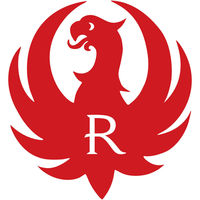 Sturm, Ruger & Co., Inc.
Posted 6 months ago
Service Technician I
Newport, New Hampshire
Manufacturing
Full-Time
Job Description:
Knowledge of mechanical maintenance processes and basic electrical knowledge.
Critical thinking ability to troubleshoot and detect malfunctioning manufacturing equipment.
Ability to read and understand mechanical and hydraulic schematics.
Knowledge of and experience with PLC's is desirable.
Ability to use hand and power tools.
Remove and replace defective parts by dismantling and reassembling equipment.
Ensure operation of machinery and mechanical equipment by completing preventative maintenance requirements on hydraulic, pneumatic and electric production equipment, following operation manuals, manufacturer's instructions, and engineering specifications. 
Fabricate repair parts, when necessary, by using machine shop and fabrication equipment.
Maintain equipment, parts and supplies inventories by checking stock to determine inventory level, anticipating needed equipment, parts and supplies and notifying leader of needed parts.
Conduct routine maintenance and safety checks, while maintaining a clean work environment and complying with all procedures, rules and regulations.
Communicate with the production team to convey important and necessary information and relates cordially and respectfully with team members.