Technical Specialist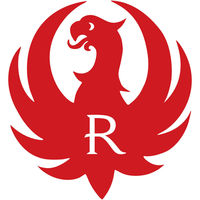 Sturm, Ruger & Co., Inc.
Posted 6 months ago
Technical Specialist
Newport, New Hampshire
Manufacturing
Full-Time
Summary/Objective
This position will provide primary support for Smart Scope, CMM and PPAP processing.  The Technician will support Programming for New Product Development, Supplier Verification and ongoing Production by way of inspecting machined or purchased firearms parts as well as supporting the calibration of in-line gages, jigs and fixtures used within the firearms manufacturing/assembly process. The position is critical for process development in a highly CNC intensive factory setting.  Core knowledge of CNC machining is critical to success in this position.


Essential Job Functions
Create CMM (Hexagon, AMES, Equator) and Smart Scope (Keyence IM & VR) Programs for point of use inspection
Perform complete inspection of machined parts, manufactured internally or supplier purchased parts
Quarantine and seek management disposition of material not meeting design intent resulting from improper calibrations and or wear found within the production processes.
Develop standard job instructions and train quality technicians on gaging techniques and measurements
Assist Product and Manufacturing Engineering with Production Inspection Results to drive short and long term capability in processes

Ideal Candidate Profile
Certified PC-Dmis and Modus software skills:  critical needs to provide immediate impact
Ability to gather and analyze measurement data and report to management
Communication proficiency with all levels of the organization
Must demonstrate technical capacity, thoroughness, and good time management skills
Must be capable of working independently with little supervision Experience in Microsoft Office Suite
Ability to share experiences with team and leadership through effective communication

Required Education and Experience
Diploma from an accredited two or four year technical school, military or trade school Minimum of 3 years job experience in CMM programming using PC-Dmis / Modus Software. Strong computer skills – Minitab and Excel experience a plus Strong understanding of mathematical and numerical concepts Advanced knowledge of general metrology instruments and methods: height stands, calipers, micrometers, comparators, etc.  Surface Plate to CMM capability. Understand the principles of measurement standards and the importance of traceability Strong understanding of Geometric Dimensional Tolerance Control and Blue Prints Moderate to advanced knowledge of CAD modeling
Preferred Education and Experience
ASQ Certified Calibration Technician 3-5 years of CNC / metal removal manufacturing and quality inspection experience Two-year technical degree with 5 yrs. job experience (on the job experience will be considered versus a degree) Heat Treat background a plus
Exceptional Candidate: 
Perform first article/PPAP inspections for external supplied parts
Finalizing and completing full PPAP reviews.  Communicating with internal stakeholders and suppliers
Delivers a strong organizational and problem solving/analysis skill set (5 why / 8D / Six Sigma background a plus)
Mentor and perform gage R&R studies on new and existing gauges
Support and assist with gage certification and approvals in the facility
Background utilizing Data analysis tools: Minitab, Gage Management Software