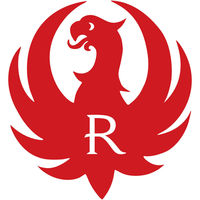 Sturm, Ruger & Co., Inc.
Posted 6 days ago
Waterspider
Prescott, AZ
Manufacturing
Full-Time
Job Description:
Starting wage is based on experience and shift.  In addition to a base wage, every associate is eligible for quarterly profit sharing!! Various shifts are available and off shifts include additional shift differential pay.
SUMMARY: 
Responsible for maintaining specifically assigned CNC machines. Check coolant levels, percentages, remove chips from machines, and debris 
from the floor.
ESSENTIAL JOB DUTIES:
Check coolant levels in all machines. (If any machines are low, fill with coolant immediately before resuming regular duties).
Check every machine line with refractor to ensure proper percentage is being met in accordance with specifications.
Remove water and sludge from tumblers and pump fresh water through system weekly.
Remove chips from coolant trays at all machines at the end of each shift.
Top off coolant in all machines by the end of each shift.
Sweep floors to clean up chips and debris at the end of shift.  Mop floors as needed to mitigate coolant overspray.
Replace full chip bins with empty ones as needed.
Perform miscellaneous maintenance repairs and painting as assigned.
Clean machines/tanks for shipment to other sites as needed.
Clean work area, tools, and equipment at the end of the shift or the end of the particular operation being performed.
Participate in training as mandated by OSHA standards.  Look for additional educational opportunities to improve job skills.
Maintain safe operations by adhering to safety procedures and regulations.
Other duties as assigned by the supervisor.
MINIMUM QUALIFICATIONS:
To perform this job successfully, the employee will have the following skills:  conceptual skills, good verbal communication, attention to
detail and sound judgment. Ability to multi-task and exhibit good time management skills is required as this is a very fast paced position.
 
EDUCATION and/or EXPERIENCE: 
Six months experience working with CNC machines or equivalent preferred.  Forklift and aerial lift certifications must be obtained and
maintained.
MATHEMATICAL SKILLS: 
Ability to add, subtract, multiply, and divide in all units of measure, using whole numbers, common fractions, and decimals.
REASONING ABILITY: 
Ability to apply commonsense understanding to carry out instructions furnished in written, oral, or diagram form. The employee
must be able to write/type, speak, hear, talk, read, and inspect in English.
PHYSICAL DEMANDS:
Lifting:  Must be able to lift up to 40 pounds.  Push/pull: May be up to 100 pounds. Job is performed standing. Twisting, rotating of
fingers, hands, wrists, forearms, elbows, biceps, knees, legs, ankles, hips, shoulders, neck, upper & lower back are required. Specific vision
abilities required by this job include close vision, distance vision, color vision, and peripheral vision. Must be able to bend, stoop, pivot and
walk frequently.  These actions occur typically at ground, waist, and shoulder level.
WORK ENVIRONMENT:
While performing the duties of this job, the employee regularly works near moving mechanical parts and is regularly exposed to wet and/or
humid conditions, fumes or airborne particles and is required to work with coolant and cutting oil.  Is frequently exposed to
vibration impact while working with machines Will be exposed to loud noises, as loud as 85 dcB or higher.  Those areas are in a mandatory
hearing conservation program as required by OSHA standards.  Personal protective equipment that is required includes hearing protection
(ear buds or ear muffs)  gloves that are specified for the tasks being performed, and safety glasses. Must wear safety toed shoes/boots.
When working on aerial lifts, a hard hat is required. Periodic stretching and hand exercises are recommended to prevent possible injuries due
to the repetitive nature of this job.