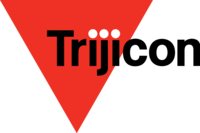 Trijicon
Posted 22 days ago
Manufacturing Engineer II
Wixom, Michigan
Engineering
Full-Time
Job Responsibilities:
Develops, evaluates, and improves manufacturing methods, utilizing knowledge of product design, materials and parts, fabrication processes, tooling and production equipment capabilities, assembly methods, and quality control standards.
Provide creative engineering, technical and practical support in the resolution of challenging problems, product complaints and/or safety issues
Investigate and solve problems encountered during the assembly process with moderate supervision to improve productivity and to reduce costs.
Maintain accurate documentation of concepts, designs, drawings, and processes and generate written protocols and reports.
Develop PFMEA's and control plans
Ability to manage multiple projects, prioritize workload and meet deadlines with a problem solving mentality.
Work with vendors and suppliers on a professional level to determine product specifications and arrange for purchase of equipment, materials, or parts, and evaluates products according to specifications and quality standards to improve or implement manufacturing processes.
Support Project Management initiatives and meetings from Design Specification through to product launch.
Maintain accurate documentation of concepts, designs, drawings, and processes
Ensure all ISO paperwork is complete at each project milestone
Gain knowledge of competitive technologies related to company products.
Maintain production equipment by coordination with vendors and/or established procedures
Assists in preventative maintenance related to manufacturing equipment (tools and fixtures).
Participate in brainstorming sessions and cross-functional meetings to ensure collaboration
Perform other similar tasks as assigned

Job Requirements:
Working level understanding of Lean Principles.
Working level knowledge of Bigfoot PM program
Hands-on preference to work in manufacturing floor area when necessary to resolve issues with all levels of personnel.
Detail oriented, creative thinking, problem solving and systematic diagnosis, self-motivated, excellent interpersonal skills.
Knowledge of commonly used concepts, practices and procedures within the manufacturing field.
Understand and use basic machine equipment such as Mill, Lathe, and Deburring Equipment, etc.
Effectively interface with employees, customers, visitors and suppliers.
Ability to read, understand and check/critique Engineering drawings or blueprints
Create Pro/E 3D solid models from physical parts (utilizing measuring devices such as a caliper, micrometer, optical comparator, etc.) or 2D drawings.
Proficiency in PTC Creo
Excellent written, communication, oral presentation and good interpersonal skills
Ability to use AutoCAD 2000 or later version.
Basic Microsoft Windows and Microsoft Office.
Use measuring devices such as micrometer, caliper, optical comparator, etc.
Maintains professional and technical knowledge by attending educational workshops; reviewing professional publications; establishing personal networks; participating in professional societies as required.
Maintain professional and respectful conduct at all times.
Maintain and project Trijicon's business image, Vision, Mission, and Values at all times.
Three or more years of experience in a manufacturing environment or two years with an advanced technical degree preferred or skill based set.
Participation in at least one Small Project and one full-milestone project from inception through launch preferred – or demonstrated ability through prior experience.

Education Requirements:
Bachelor of Science or Master's Degree in Manufacturing Engineering or other directly related discipline.
Reasoning Ability:
Ability to apply common sense understanding, follow detailed and uninvolved written or oral instructions. Ability to deal with problems involving a few concrete standardized situations.


Qualification Requirements:
To perform this job successfully, an individual must be able to perform each essential duty satisfactorily. The requirements listed below are representative of the knowledge, skill, and/or ability required. Reasonable accommodations may be made to enable individuals with disabilities to perform the essential functions.


Physical Demands:
The physical demands described here are representative of those that must be met by an employee to successfully perform the essential functions of this job. Reasonable accommodations may be made to enable individuals with disabilities to perform the essential functions. 


While performing the duties of this job, the employee is regularly required to sit. The employee is required to frequently stand, walk, and reach. The employee is occasionally required to walk, reach with hands and arms, stoop, kneel, twist crouch, or crawl, and communicate with co-workers and guests.


The employee must regularly lift and/or move up to 10 pounds, frequently lift and/or move up to 15 pounds, and occasionally lift and/or move up to 25 pounds. Specific vision abilities required by this job include close vision, peripheral vision, depth perception, and the ability to adjust focus.


Trijicon is an Equal Opportunity/Affirmative Action employer and supports workforce diversity. U.S. Citizenship or permanent residency required. We offer a competitive salary and benefits package.