Demand Planner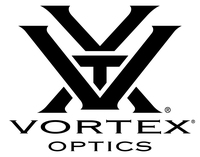 Vortex Optics
Posted 10 months ago
Demand Planner
Madison, Wisconsin
Corporate
Full-Time
Description
Every Vortex product that leaves our door is covered by our Very Important Promise (VIP) Warranty. The Vortex VIP Warranty simply means, if you ever have a concern, issue or want to order a Vortex product, you will be met with a customer experience that will exceed all expectations! Our promise is unlimited, unconditional and lasts a lifetime. Whether your Vortex role is in Sales, Customer Service, IT, Marketing, Finance, NPD or Operations, every day starts with supporting that promise and PUTTING THE CUSTOMER FIRST!
Vortex Optics is looking for a talented individual to join our Supply Chain team. As a Demand Planner, you will be responsible for all aspects of supply and demand planning for a select product portfolio including statistical based planning, promotional planning, and life cycle planning along with supply planning and purchasing. You will also play a key role in developing, implementing, and monitoring all key metrics related to supply and demand planning to assure accurate and timely service to our internal and external customers.
What You'll Be Doing
Work cross-functionally to effectively implement process improvements aimed at optimization of overall location and item level inventory and maintain the highest possible productivity levels
Analyze historical demand trends for use in developing future forecasts
Calculate and investigate large variances between forecasts and demand and determine appropriate forward action
Create and maintain a demand plan utilizing statistical models along with other market, customer, and product intelligence in coordination with other departments and appropriate sources
Collaborate with Sales, Marketing, and Product Development to plan demand estimates and timing for new product launches and product end of life
Collaborate with Sales and Marketing to plan and support promotional events
Assist in the creation of annual sales and inventory plans for use in operational planning
Partner with suppliers to issue, monitor, and revise purchase orders to optimize inventory levels and support the latest demand plan at a weekly level
Ensure suppliers receive and confirm back all new purchase orders and address any desired order changes
Solicit scheduling feedback from all suppliers monthly via an Open Order Report
Maintain open purchase orders within the system to ensure accurate and up to date supply visibility throughout the organization
Partner with suppliers to plan new product launch timing and capacity
Prepare monthly supplier forecasts
Perform additional duties as assigned, working together in a cooperative manner to achieve department and company goals
Other duties as assigned

Requirements
5+ years Supply and Demand Planning experience, preferably hard goods with import experience
Bachelor's degree: Supply Chain, Logistics, Business Administration, related field; or equivalent combination of education and experience
Data and results driven
Comfortable with continuous change
Driven by ongoing growth and learning
Able to work in a collaborative manner as well as with complete independence
A clear understanding of the relationship between products, customers, vendors, and other integrated functions within an ERP system
Excellent written and verbal skills
Finished goods-based ERP system experience
Proficient in Excel
When you join Team Vortex, you'll enjoy:
Great health, dental and vision insurance
Paid time off (PTO) and holidays
401(k), life insurance and short- and long-term disability
Various onsite amenities including a fitness center, a nature preserve with walking trails and dog friendly work areas
Neighboring daycare facility
Casual and flexible work environment
Employee discounts on industry leading products
What's it like to join Team Vortex?
From the production floor to the repair room, from consumer sales to new product development, we're a growing team of makers and doers, working together to give our customers an experience they'll never forget. Our employees thrive in situations that require demonstrating our core values:
About You
Customer is King
Willingness to Shovel Snow
Be the Buffalo
*Must already be authorized to work in the United States on a full-time basis for any employer
*This is a full-time, onsite position located in Barneveld, WI (~30 miles from Madison, WI)