Shipping Team Member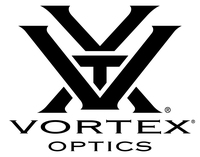 Vortex Optics
Posted 1 month ago
Shipping Team Member
Madison, Wisconsin
Warehouse
Full-Time
Description
Every Vortex product that leaves our door is covered by our Very Important Promise (VIP) Warranty. The Vortex VIP Warranty simply means, if you ever have a concern, issue or want to order a Vortex product, you will be met with a customer experience that will exceed all expectations! Our promise is unlimited, unconditional and lasts a lifetime. Whether your Vortex role is in Sales, Customer Service, IT, Marketing, Finance, NPD or Operations, every day starts with supporting that promise and PUTTING THE CUSTOMER FIRST!

Vortex Optics is looking for a talented individual to join our Shipping team. In this role, you will be responsible for auditing and packing vortex orders and ensuring the correct items are shipped. Accuracy, quality, and speed are what provides an exceptional CARE experience for our customers!
What You'll Be Doing
Audit/Package and ship customer orders
Labeling of orders that require UCC labels
Maintain and organize adequate shipping supplies
Help with stocking of pick shelves
Assist with returns processing
Perform general warehouse maintenance such as cleaning, sweeping, organizing
Perform timely and accurate completion of all special projects
Follow safety procedures in accordance with approved training and reports any dangerous conditions to a member of management immediately
Perform all department functions as necessary, demonstrate good work habits, encourage clean and safe work habits, and exhibit positive attitudes toward internal and external customers
Operates standard office equipment efficiently to include - computer with printer, photocopy machine
Perform additional duties as assigned, working together in a cooperative manner to achieve department and company goals
Provide a high-level of customer service in a professional manner
Receive performance and culture related feedback, ensure understanding, and grow/develop skills accordingly
Other duties as assigned

Requirements
High school diploma, high school equivalency degree (HSED), or general education degree (GED)
Previous work in a distribution-based business
2+ years of customer service or administrative assistant experience
Attention to detail
Computer skills required for Microsoft Outlook, Excel, Word
Ability to troubleshoot and solve problems
Works productively, cooperatively, and professionally with business partners
Ability to cross-train with other warehouse, warranty functions to build skillset
Proper physical lifting techniques and use of warehouse equipment

Preferred Experience and Skills
Work independently and make decisions with little direct oversight of a supervisor while at the same time working in a group/team environment.
Makes suggestions and demonstrates initiative in executing tasks.

When you join Team Vortex, you'll enjoy:
Great health, dental and vision insurance
Paid time off (PTO) and holidays
401(k), life insurance and short- and long-term disability
Various onsite amenities including a fitness center, a nature preserve with walking trails and dog friendly work areas
Neighboring daycare facility
Casual and flexible work environment
Employee discounts on industry leading products
Many more excellent benefits and employee perks

What's it like to join Team Vortex?
From the production floor to the repair room, from consumer sales to new product development, we're a growing team of makers and doers, working together to give our customers an experience they'll never forget. Our employees thrive in situations that require demonstrating our core values:
Customer is King
Willingness to Shovel Snow
About You
Be The Buffalo
*Must already be authorized to work in the United States on a full-time basis for any employer
**This job is based in Barneveld, WI.